1887 The Ancient Cities of the New World Explorations in Mexico and Central Am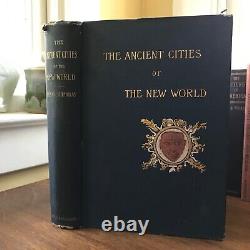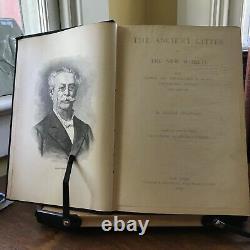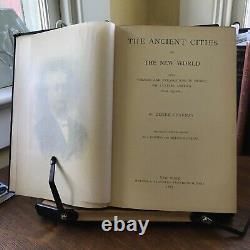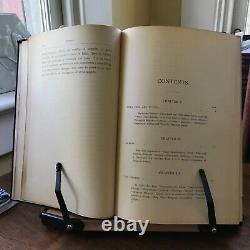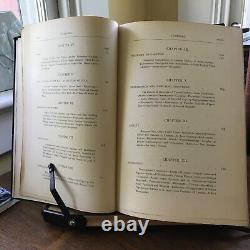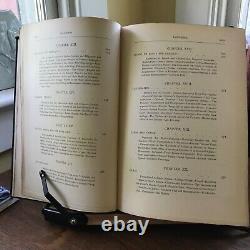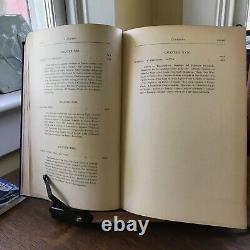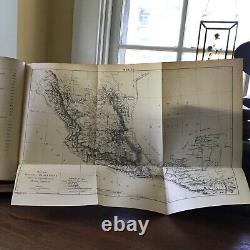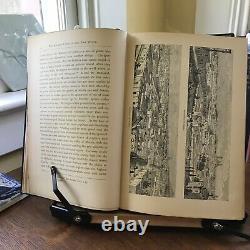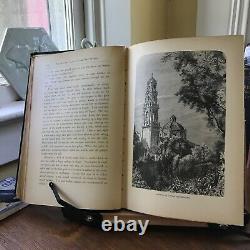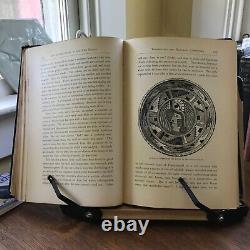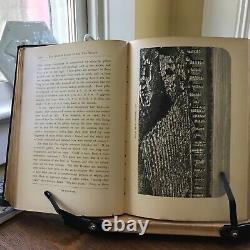 Conant, Harper & Brothers, New York, 1887, frontispiece with numerous illustrations, blue pictorial cloth, 10.25 x 7, 4to. Binding shaken, boards slanted as a result.
Moderate wear to extremities with scuffing to corners and end bands. Fraying and light breakage to end bands overall with modest soiling to surface of cloth. Gilt and foil decorations remain bright and crisp. Tan end papers bright and remain unmarked. Inner hinges beginning with binding mesh exposed.
Fold-out map of Mexico is in good working order, no tears. Light toning to edges of test. Tissue guard on frontis clean and intact. Beautifully illustrated with black and white full-page engravings.