Pioneer Heroes of the New World, Henry Brownell 1855 Hand-Colored PlatesMormon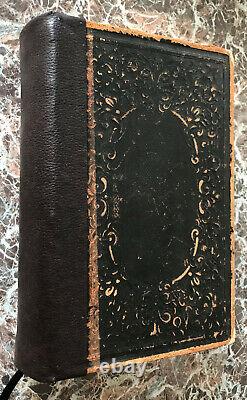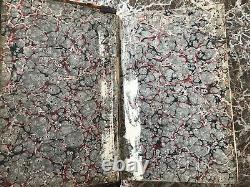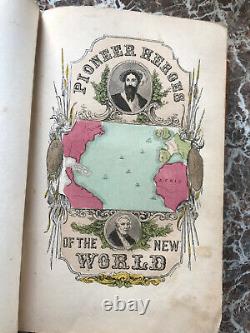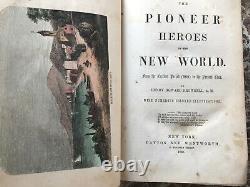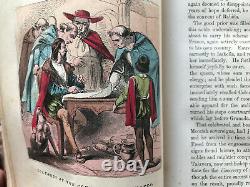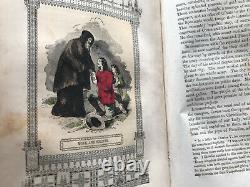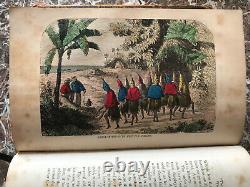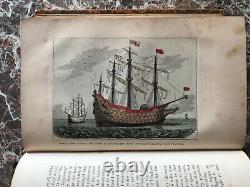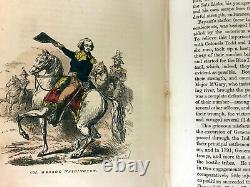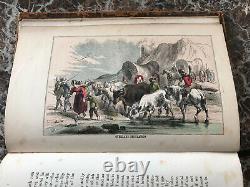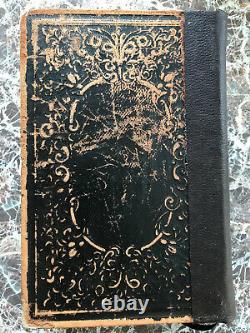 Here we offer Henry Howard Brownell's The Pioneer Heroes of the New World: from the Earliest Period (982) to the Present Time, published by Dayton & Wentworth, New York, in 1855 and featuring numerous hand-colored plates. This was an extravagantly published book, featuring leather binding with marbled endpages and marbled text block.
I counted 23 colored and 14 black-and-white illustration pages. Features explorers of the Americas, from Daniel Boone to Henry Hudson, Lewis and Clarke to Magellan; including colonial leaders and Mormon settlements. Spine has been replaced with new leather. Black placeholding ribbon has been added.
Boards are worn (please see pics). Front board is newly-hinged and endpapers are scuffed. Binding is very tight and square with pliable, quality pulp; lightly foxed text is very clean, bright, and crisp. Large, measuring approximately 9 x 6.25-inches. This scarce hand-colored treasure will make a splendid addition to your collection or a very special gift. Have you seen all the amazing first and rare editions of iconic books we offer? -- other auctions of classic antiquarian literature and special gifts! Thank you for your interest.