QUEEN News Of The World Gold Plated LP Record + Mini Album Disc with Plaque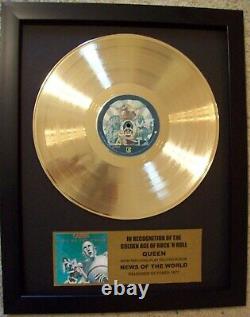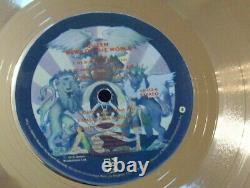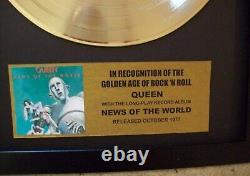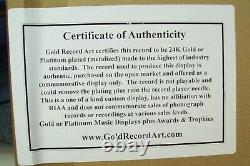 This is a gold plated LP (12") record of Queen, "News Of The World with mini album cover and printed plaque. Measures 16" by 20" in a wood and glass frame.
This is not an award but it is a excellent quality display and will look good on your wall.