Vintage rare Queen News of the World Tour 1977 tee and Ticket Stub Boston Garden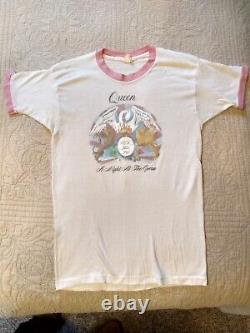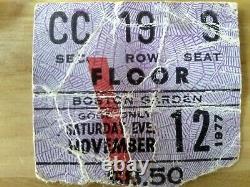 Queen 1977 Vintage News of the World Tour tee and Ticket Stub. Used size med good condition.
It's the Night at the opera cover tee and ticket stub from Boston Garden show Nov. A historic 2.5 hr show that is I understand their longest ever.